Free the Hero who helped US get Bin Laden
Pakistanis have arrested the man who helped us get bin Laden and charged him with treason. Support legislation that will grant him a U.S. visa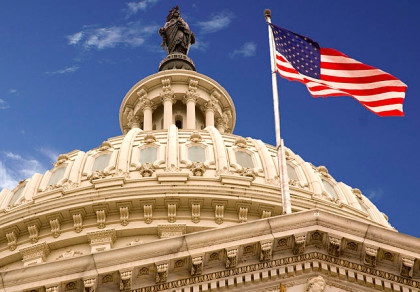 Every year, the United States Congress selects an individual to be the recipient of the Congressional Gold Medal, the highest civilian award of the United States Government. This year, the honor should be given to Pakistani Dr. Shakeel Afridi, who, at great personal risk, worked with American intelligence agents in order to identify and track down killed al-Qaeda chief Osama bin Laden, the mass murderer who masterminded the terrorist attack 10 years ago on 9/11 that took the lives of nearly 3,000 Americans. Thanks to Dr. Afridi, US Navy Seals were able to conduct an operation in which bin Laden was killed and information about his terrorist network captured. The heroism of Navy Seal Team 6 and Dr. Afriti deserve the highest praise and everlasting gratitude of the people of the United States.
Unfortunately, the government of Pakistan saw fit to arrest Dr. Afridi on May 22 of last year for treason because of his cooperation with US forces. Dr. Afridi is now languishing in prison somewhere in Pakistan, and, if convicted, could be executed. A group of Congressmen has introduced two pieces of legislation, HR 3901 and HR 4069, into the US House of Representatives which would give Dr. Afridi American citizenship and designate him as the recipient of this year's Congressional Gold Medal. Besides saving an American hero's life, presenting Dr. Afridi with citizenship and the Congressional Gold Medal would send a direct and powerful message to the Pakistani government and military who protected the mastermind of 9/11 for all those years and who are now seeking retribution on those who helped to execute bin Laden. These bills would show the world that America does not abandon its friends.
This brave doctor risked his life to bring justice to the terrorist leader responsible for the murder of thousands of Americans. We cannot abandon him, and we cannot ignore his plight. Prividing him the Congressional Gold Medal is an honor he deserves. Contact your member of Congress and urge them to support the bills that would provide this hero with citizenship and with the Congressional Gold Medal.
Post Public Comments
Public Comments (5)
Mar 20th, 2013
Someone from Tonawanda, NY signed.
Feb 23rd, 2013
David S. from Poughquag, NY signed.
Feb 22nd, 2013
Someone from Glendale, CA signed.
Feb 22nd, 2013
Mark K. from Norristown, PA writes:
Mr. President, your leaving this hero behind is disgraceful. But so was your handling of Benghazi.
Feb 22nd, 2013
Tracy S. from Occoquan, VA signed.